Be engaged
Set up and run efficient audio or video calls
Whether it's with your colleagues or with contacts beyond your company borders, calling is just a click away. And no more communication budget issues—only free video calls anywhere!

If you need to provide details during a conversation, you can share your screen with contacts. With Rainbow, you can be sure that everyone is on the same page!

With the optional PBX integration you get telephony presence so you can see if a colleague you want to reach is available.
Get Rainbow for free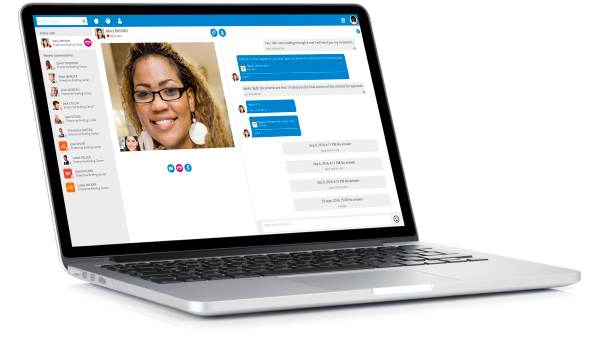 up-to-date corporate directories

telephony system integration (option)
Be spontaneous
Easily communicate and share files with coworkers
Collaborate instantly with your business contacts whether you are in the office, at home, or on the road—in a secure and enterprise-grade environment.

You can create private bubbles to chat and share within a group on a specific project. With simple drag and drop you can easily share documents and knowledge with your team!

Keep your business contacts and groups at your fingertips. Check their availability and start discussions with them. It has never been so easy to reach your business community.
Get Rainbow for free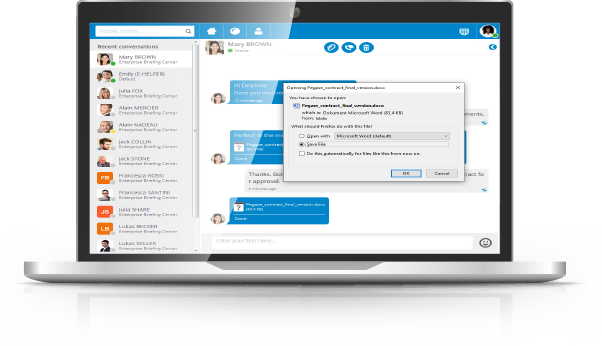 Be in control
Benefit from safe seamless integration and efficient business-grade tools
When several members of your company sign-up for Rainbow you can benefit from additional services such as, a private company address book, user management, and integration with your communications equipment (optional). You can continue to use your desktop phones because there's no need to change the way you do business.

Your data security is important, that's why Rainbow is rated A+ by Qualys SSL Labs for Security. Rainbow uses the WebSocket secure protocol that includes a TLS handshake for the message channel, TLS for REST API, and DTLS encryption enabled by default on the media channel.
Get Rainbow for free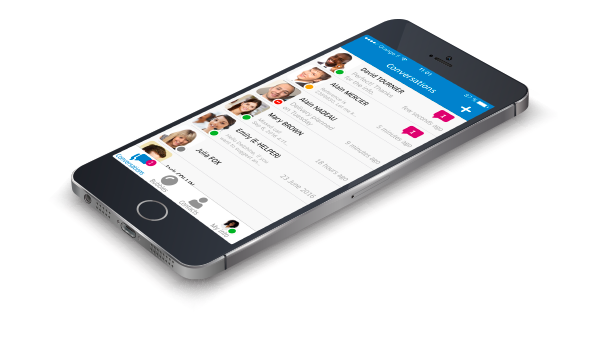 easy roll-out and user management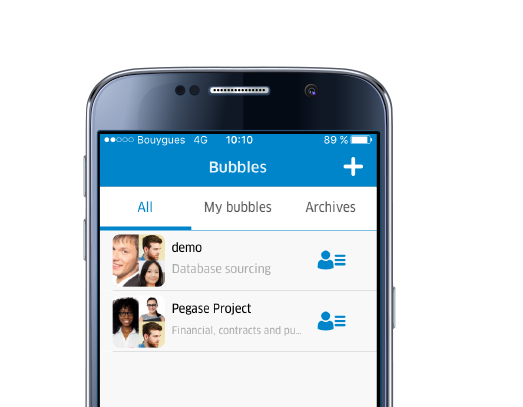 Bubbles: your private chat room
Create individual chat rooms for any project or topic to keep the conversations separate. Once finalized, your bubbles can be archived for future reference.
With notifications you'll never miss important information again
Receive notifications via your desktop application as well as your mobile app.